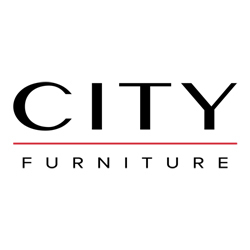 City Furniture
Non CDL Delivery Driver - $2,000 Sign-On Bonus
Sorry, this job has expired.
Fort Lauderdale, FL
$50,000.00 – $60,000.00 Annually
City Furniture is looking for full-time Delivery Drivers who are energetic, personable, and safe. Our Delivery Drivers must enjoy meeting people and helping customers create their dream home. Delivery Drivers must be able to lift 75+ pounds and load and unload product utilizing proper material handling techniques and equipment. Our Delivery Drivers provide excellent customer service while assembling and installing products in customers' homes. Delivery Drivers operate company vehicles in a safe manner and properly represent City Furniture. 
Join our CITY family and work for a company that is focused on caring for its Associates and customers, and who is consistently rated over a 4.0 on Glassdoor.
Benefits:
• Competitive pay
• $2,000 Sign-On Bonus*
• Junior Driver first year earnings of $50,000 or more
• Senior Driver first year earnings of $60,000 or more 
• Promote-from-within culture
• Opportunity to be promoted from Junior to Senior Delivery Driver as early as 60-90 days
• Two days off per week
• Profit Sharing Bonus
• Comprehensive Health Insurance Package (Health, Vision, Dental, etc.)
• Free Onsite Holy Cross Urgent Care Clinic for associates and their domestic partners
• 401(k) with employer match
• Two weeks paid vacation
• Holiday pay
• Tuition reimbursement
• Associate discounts on purchases in our showrooms plus several discounts throughout the community, including gyms, cell phones, theme parks, hotels, sporting events, auto, and more
The ideal candidate is looking for a company to build a career. City Furniture continues to be recognized as one of the top furniture companies in South Florida and in the top 30 nationwide. With planned growth over the next several years, the City Furniture team is excited about the future. Join our fun, family-spirited team to build a long-lasting career at a company that will continue to challenge, develop, and appreciate its Associates.
* Payable after 60 days of active employment
Job Requirements
• Valid Class E Florida driver's license - no CDL required
• Must be at least 21 years old
• Must pass pre-employment drug test and physical ability test
• Good driving record
• Ability to work early morning, evenings, weekends, and holidays
• Ability to lift 75+ pounds
• High school/GED equivalent
• Good customer service/communication skills
We are an Equal Opportunity Employer.
110076010
110076010