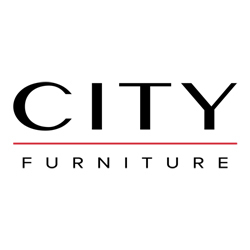 City Furniture
Sales Associate
Naples, FL
$55,000.00 – $100,000.00 Annually
Join the #1 furniture company in South Florida, CITY Furniture. As a Sales Associate, you will be helping Customers create a home that they'll love, while creating an exciting career for yourself. No furniture sales experience? No problem. We have a best-in-class training program that will get you ready to succeed and a dedicated team of leaders supporting you every step of the way.
What will you do? As a Sales Associate, you will help guests design a home they'll love by using an iPad to engage and present various home furnishings and service options. Assist guests in finding the best financing options, creating invoices, and scheduling delivery. You will prospect and follow up with leads generated from prior guest visits using your guest database. We have the highest in-stock inventory with the lowest lead time in the industry! Want to get your customers their furniture today?
We can do it with over 4,500 items in stock! 
How much can you make?   Average annual earnings in your first year between $55,000 and $80,000 and top performers making over $100,000!
At CITY Furniture you have control over your income. In addition, our Sales Associates earn monthly and annual bonuses, plus participate in sales contests throughout the year. Your competitive, goal-driven attitude will be rewarded with uncapped earnings potential! 
How do we ensure your safety? We have a dedicated safety team whose entire job is focused on keeping you safe. From preventing workplace injuries to managing a global pandemic, our standard has always been to go above and beyond to keep our Associates and customers happy, healthy, and safe. With regularly scheduled hospital-grade electrostatic cleaning, temperature checks, personal protective equipment (PPEs), safety audits, and education, safety is always #1 at CITY.  
What do we offer?
A family-owned business since 1971, that is community and environment focused
Promote-from-within culture, with a lot of opportunity to grow. We are opening and expanding several showrooms all throughout South Florida, Tampa, and soon Atlanta
Family-Spirited Environment
Free Onsite (Tamarac) Health and Wellness Center
Telehealth Services 
401(k) Retirement Savings Plan with Company Matching
Annual Profit-Sharing Bonus
Paid Vacation 
Paid Sick Time
Focus on Diversity, Equity, and Inclusion
Tuition Reimbursement Program
Internal Mobility
Associate Purchase Reimbursement Program - up to 30% off your Furniture Purchases  
Join our CITY family and work for a company focused on caring for its Associates and customers and who is consistently rated over a 4.0 on Glassdoor. We are rapidly expanding to other markets in Florida and soon will be in Georgia. There's no better time to join us!
One Team. So Many Dreams! 
What do you need?
Ability to work evenings and weekends as part of a flexible and accommodating full-time, 40-hour-per-week schedule
You will use an iPad for all training, transactions, financing applications, inventory checks, etc. Therefore, being technologically savvy is a must!
One or more years of customer-facing experience. Some of our most successful Associates have previous hospitality, service, real estate, as well as high-end retail sales experience
We are a company that practices mutual trust and respect, so strong interpersonal and verbal/written communication skills are part of our culture
Ability to guide customers throughout the showroom for extended periods of time   
Entrepreneurial mindset. We provide the best products, the brand, marketing, delivery service, etc. so you can meet your goals and take advantage of the uncapped earning potential we offer
High school diploma or equivalent
Bilingual English/Spanish is preferred but not required; additional languages such as Creole, Portuguese, etc. are a plus
mqco9b363mlh
318509314