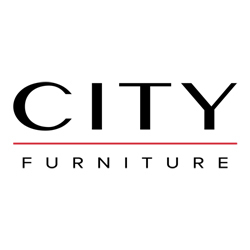 Bilingual Sales Associate
Sorry, this job has expired.
Miami, FL
$45,000.00 – $100,000.00 Annually
City Furniture has immediate openings for Bilingual Furniture Sales Associates!

Bilingual English/Spanish skills are required; additional languages such as Creole, Portuguese, etc. are a plus.

Our City Furniture Sales Associates care about helping our customers create homes that they love. Our family spirited culture, focus on world class customer service, rapid growth, promote-from-within philosophy, and top-rated training programs provide our Sales Associates with a long-term career opportunity. Innovation and continuous reinvestments into our business have created a destination where hundreds of thousands of Floridians have purchased their furniture. With uncapped earning potential and exciting growth in Central and South Florida, there couldn't be a better time to join our family.

We offer a fantastic benefits and compensation program! Enjoy these perks:
• Annual earnings range: $45,000-$100,000+
• Generous, competitive commission with uncapped earnings potential
• Bi-weekly guarantee or commissions, whichever is greater (never a draw)
• Monthly and annual bonus plan, plus sales contests throughout the year
• Annual profit sharing bonus
• Blended learning program consisting of classroom training, on-the-job training, and digital training modules, so that you can focus on learning and growing your abilities
• Comprehensive health package (Medical, Dental, Vision, Life Insurance, disability benefits, including dependent coverage, etc.)
• 401(k) retirement savings plan with company matching
• Paid vacation
• Tuition reimbursement program
• Family-spirited culture
• Recognition and reward programs
• Free onsite (Tamarac) health and wellness clinic
• Associate purchase discount program
• Plus, a host of other excellent benefits, such as discounts on gym memberships, travel, auto, cell phone plans, etc.

• High school diploma or equivalent is required
You bring the right attitude and drive, and we'll train you. Our best in class training program will get you ready to succeed.

We look for the following:
• Experience working with customers
• Coachable and self-motivated learner
• High energy people-person
• Professional, team-player, resilient, and achievement-focused
• Excellent time-management skills
• Strong interpersonal and communication skills
• Technologically savvy
• Working with guests in our retail showroom to determine the reason for their visit.
• Utilizing an iPad to engage and present various home furnishings and service options.
• Following up with leads generated from prior guest visits using your guest database.
• Assisting guests in financing, purchasing, and delivery follow up.
• Increasing personal knowledge of products, sales techniques, and promotions through continuous training and development.
• Helping guests design a home that they'll love.
• You must be available to work evenings and weekends as part of a flexible and accommodating full-time, 40-hour-per-week, work schedule

If you're looking for a company to build a career, City Furniture is the company for you! With over 30 City Furniture and Ashley HomeStore locations throughout Florida, City Furniture continues to be recognized as one of the top furniture companies in South Florida and in the top 30 nationwide. With planned local growth, plus growth into new markets over the next several years, the City Furniture team is excited about the future. Join our fun, family-spirited team to build a long-lasting career at a company that will continue to challenge, develop, and appreciate its Associates. Apply today!

We are an Equal Opportunity Employer.
13206