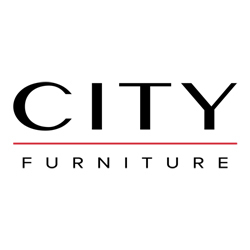 Sales Associate
Sorry, this job has expired.
Miami, FL
$55,000.00 – $100,000.00 Annually
CITY is offering a $500 sign on bonus* for all new Sales Associates hired in the month of June!
Ready to get back to work & looking for a Career, not just a Job?
No sales experience? No problem!
Our Sales Associates are earning $55k-$100k on average plus great benefits PLUS we're offering a $250 SIGN ON BONUS!
We're seeking talented, sales-motivated individuals who come from fine dining, hospitality, high end retail and travel industries to join our sales team. You bring the right attitude and drive, and we'll train you!
CITY Furniture has been in business over 50 years and operates 30+ showrooms across the state. We are the #1 furniture company in Florida and in the top 30 nationwide. With expansion into new markets (Tampa, Atlanta) over the next few years, we offer the career growth and opportunity you might be looking for, plus a family-spirited culture and unlimited earning potential.
Position Highlights:
Customer Service: Assisting guests to select products they love
Business Development: Inviting guests back to the showroom for sales and/or special events
Teamwork: Working as a team to create a world class shopping experience for guests 
·       High levels of inventory ready to deliver
·       Generous, competitive commission with uncapped earnings potential
·       Bi-weekly guarantee or commissions, whichever is greater (never a draw)
·       Monthly and annual bonus plan, plus sales contests throughout the year
·       Promote-from-within culture
·       Annual profit-sharing bonus
·       Comprehensive Health Insurance Package (Health, Vision, Dental, etc.)
·       401k with employer match
·       Paid Vacation
·       Holiday pay
·       Tuition Reimbursement
·       Associate discounts on purchases in our showroom
Requirements:
·       Experience working with customers
·       Coachable and self-motivated learner
·       High energy people-person
·       Professional, team-player, resilient, and achievement-focused
·       Excellent time-management skills
·       Strong interpersonal and communication skills
·       Technologically savvy
·       Available to work evenings and weekends as part of a flexible and accommodating full-time, 40-hour-per-week, work schedule
·       High school diploma or equivalent is required
·       Bilingual English/Spanish is preferred, but not required; additional languages such as Creole, Portuguese, etc. are a plus
62679391